Winding through another residential neighborhood I finally came to the park that held the end of Fanno Creek. I could have continued south to the pedestrian bridge over the Tualatin River but I had already chosen that as the southern boundary for my explorations.
45.39661666666667, -122.76105555555556 google map

45.39897222222222, -122.75915555555555
I headed north instead looking to loop around the meadow but found the trail headed back into the woods very close to where I had been at Park Overview at Afton Lane.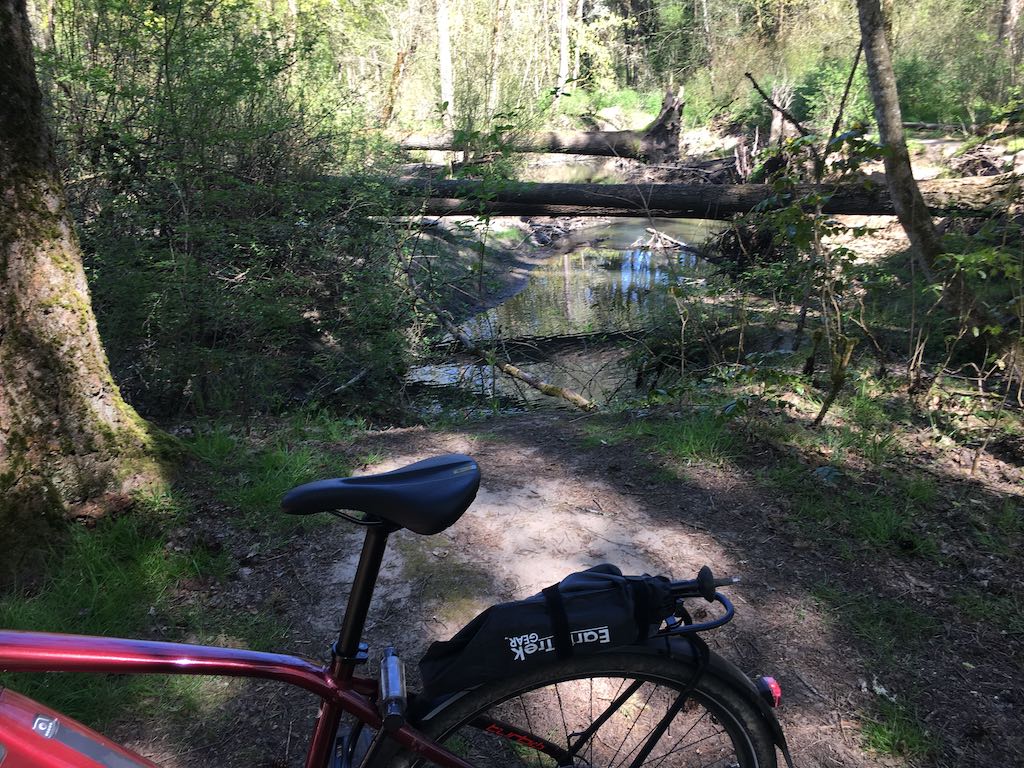 Signage at the railroad underpass said west to Cook Park so that is the way I went.