I found myself at the intersection of five trails with kids on bikes going every which way. There was a nice clean bench so it was a good time to look at a map.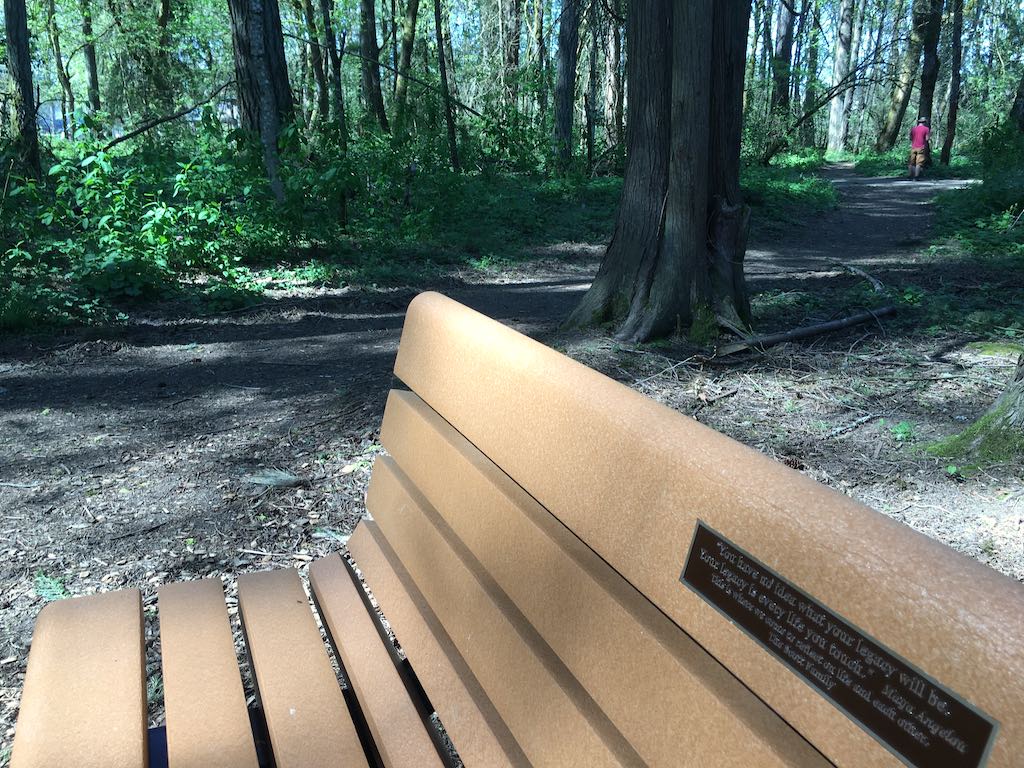 45.395825, -122.76965277777778 google map

45.3939161, -122.7720480 45.398627777777776, -122.7878638888889 45.39893055555555, -122.78790277777777
I followed the Tualatin River Trail through busy park and quiet river views. A long and pleasant ride.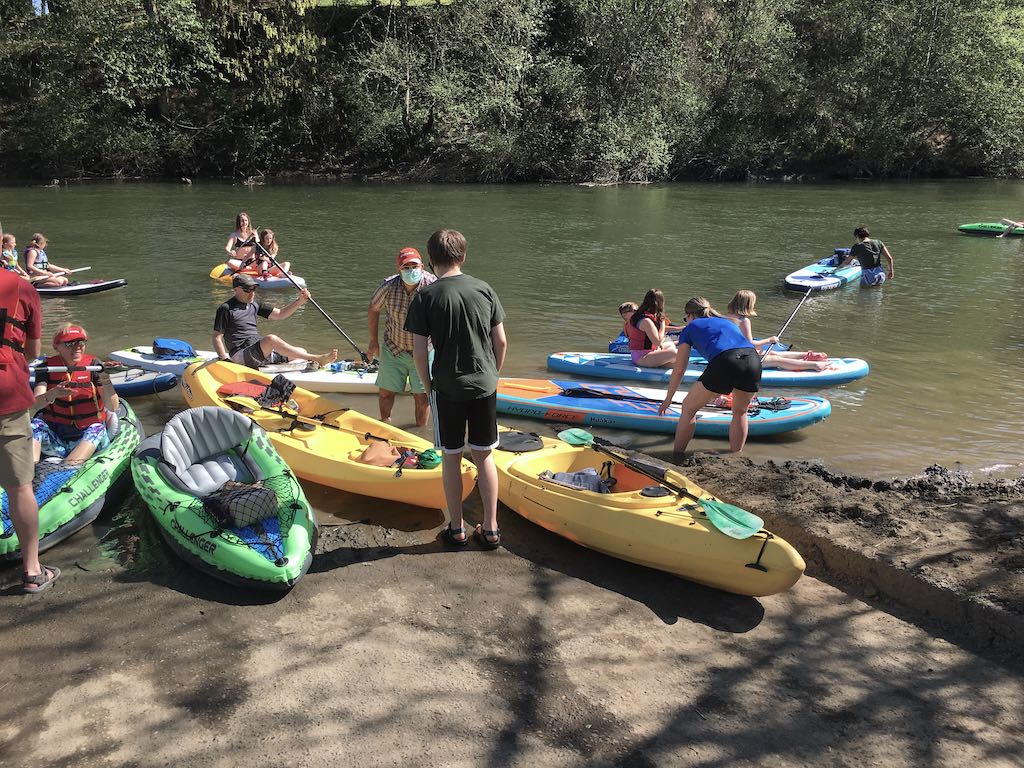 My exit at the west end was steep but ridable asphalt. I stopped half way to try to capture the slope which left the trail too steep to start so I had to walk my bike the rest of the way.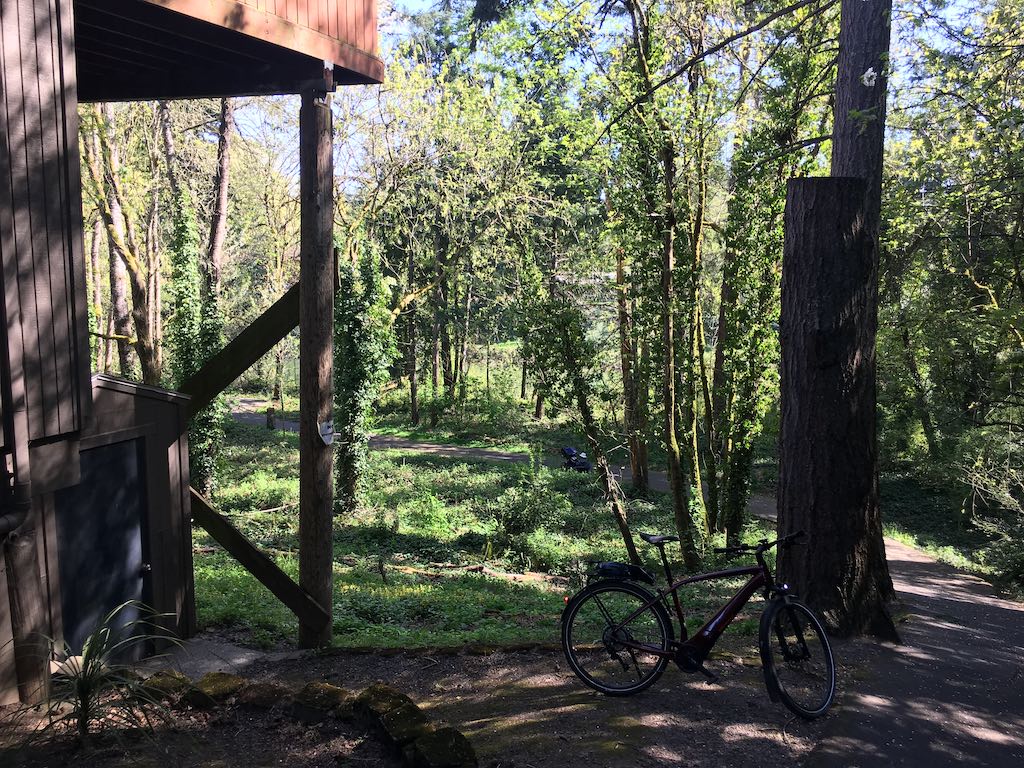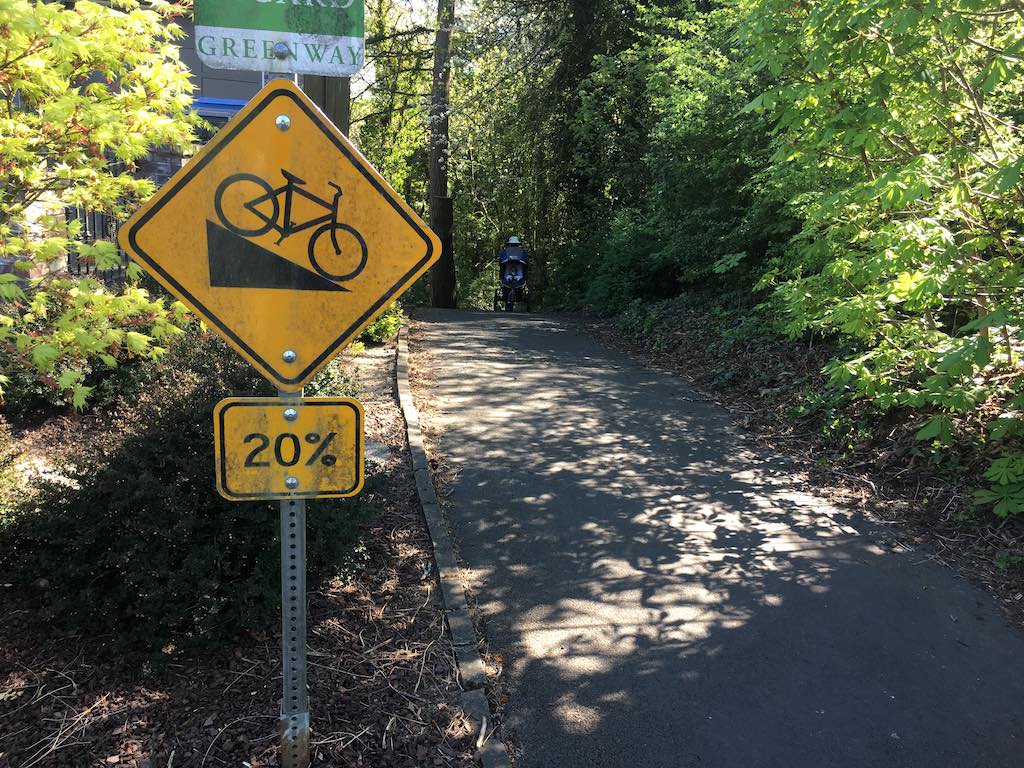 I still had 74% of my battery capacity remaining, a real testament to the preparations mentioned when I headed out for Fanno Creek Park Tigard two hours ago.