I approached this park from the south after peddling past signs notifying me that I am in a private residential community, whatever that means.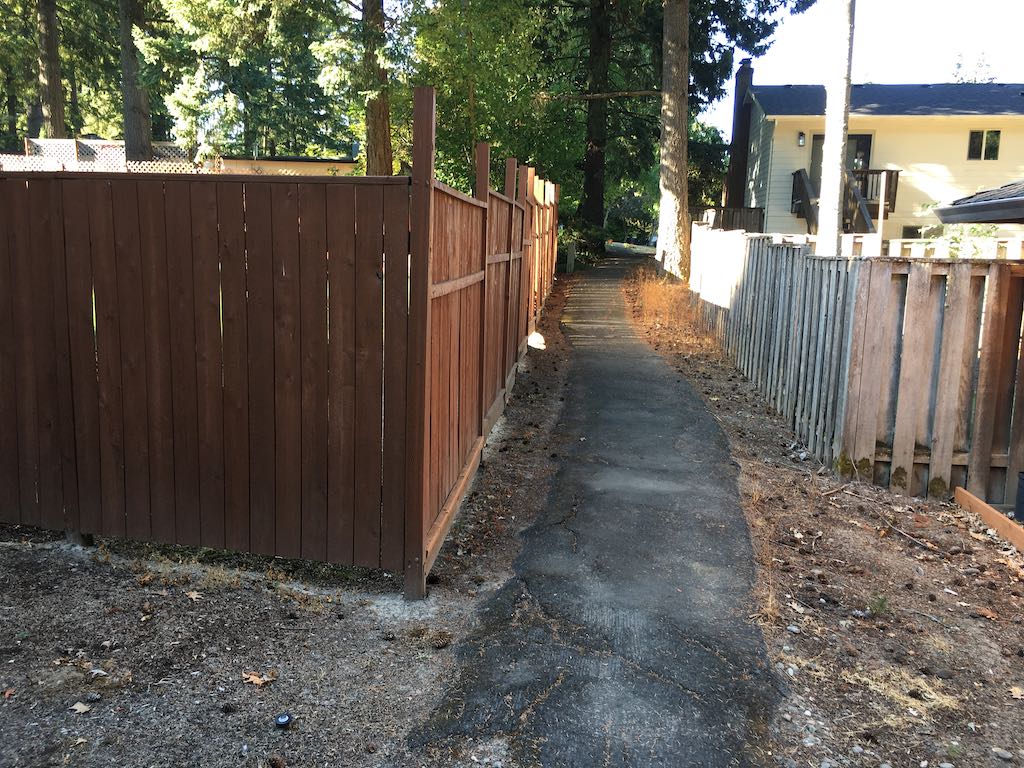 Wednesday, September 1, 2021
45.46684166666667, -122.81281944444444 google map

45.46765, -122.81274444444445 45.46830277777778, -122.81290555555556 45.46828888888889, -122.81215555555555
I found Parks Department signage once I entered the scrap of woods. Housing was never out of sight.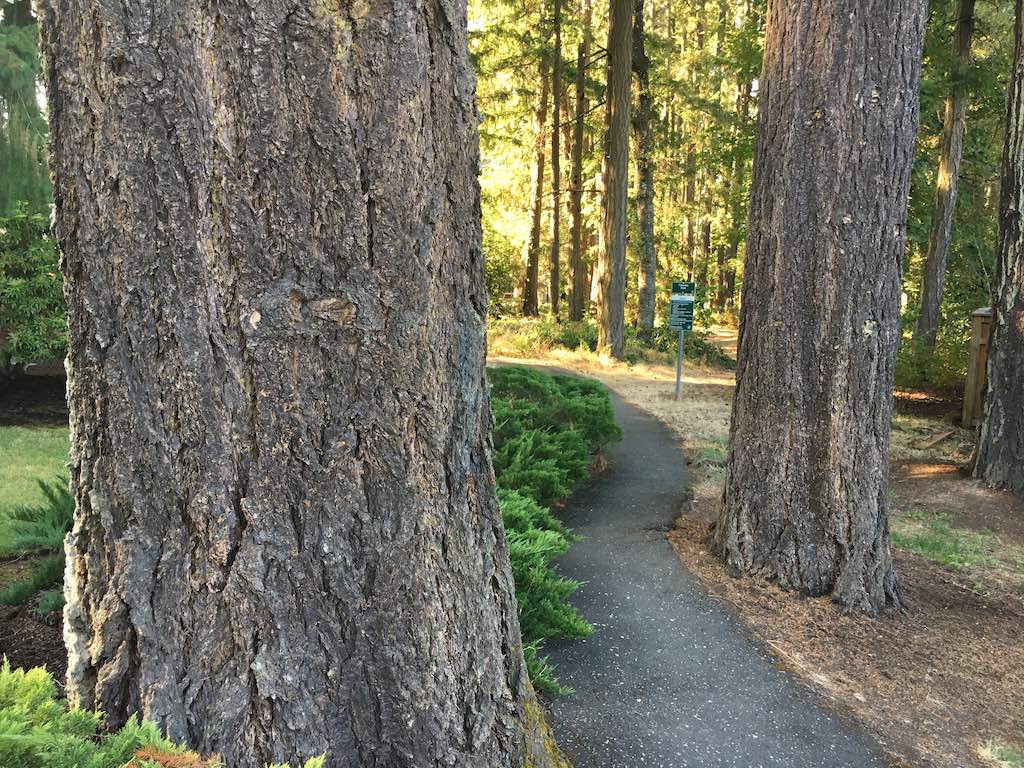 I left the pavement to head northeast. This led me across an open field after which I rejoined the eastern branch of this urban trail.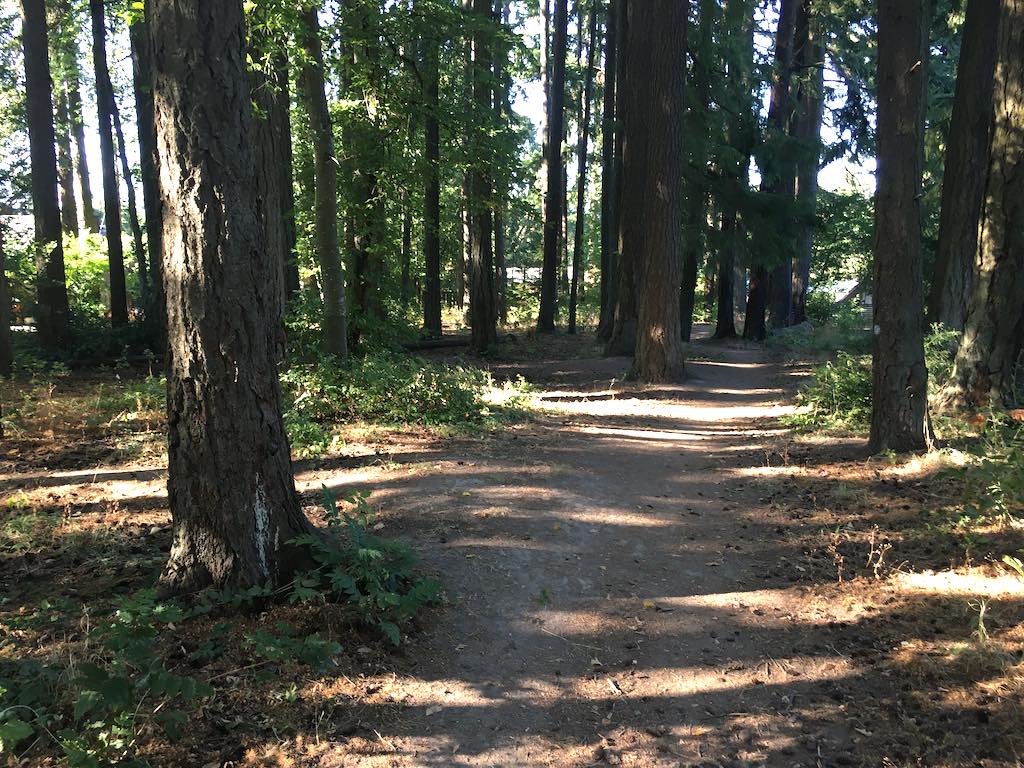 Heading south again I found this picnic ready cul-de-sac.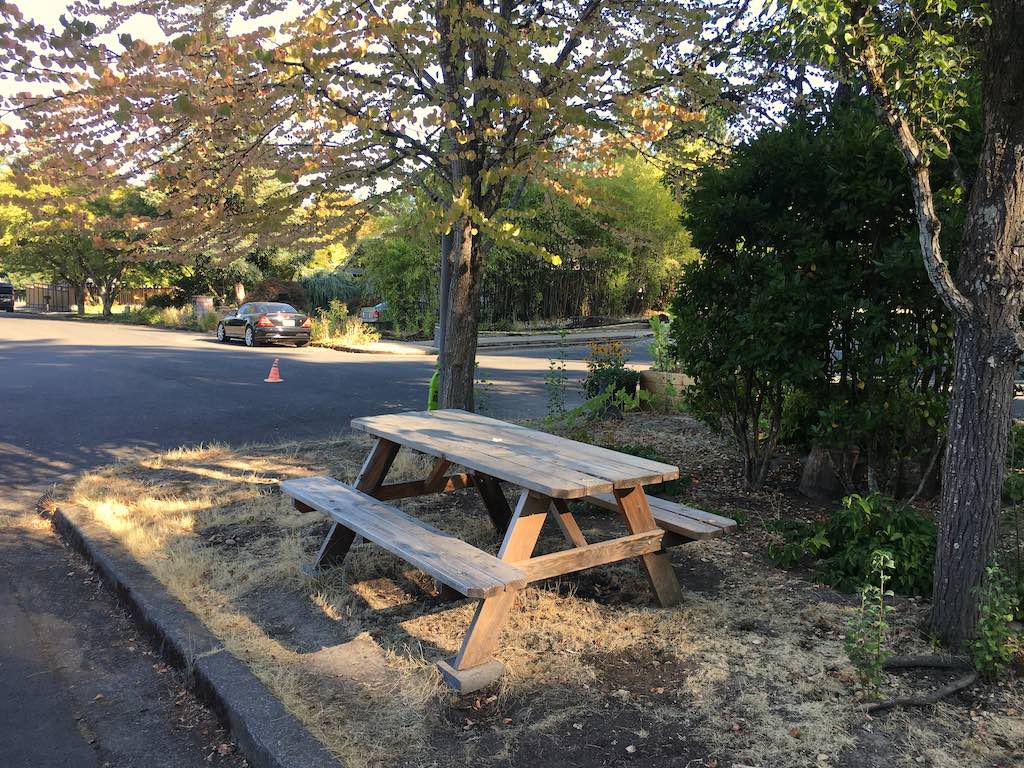 The Taliesen subdivision spreads across three square cul-de-sacs that intersect S.W. 130th Avenue, Thirty Rummers share space with as many ranch and split-level traditional homes. The entire subdivision is flanked to the west by the mature Douglas firs of Taliesen Park, which was donated by Rummer during development in 1966. post