A few members of the Portland Riding Academy drew up a set of by-laws for "the improvement of horses, the encouragement of riding and the promotion of amateur sports, to hold horse shows and to hold amateur race meets." history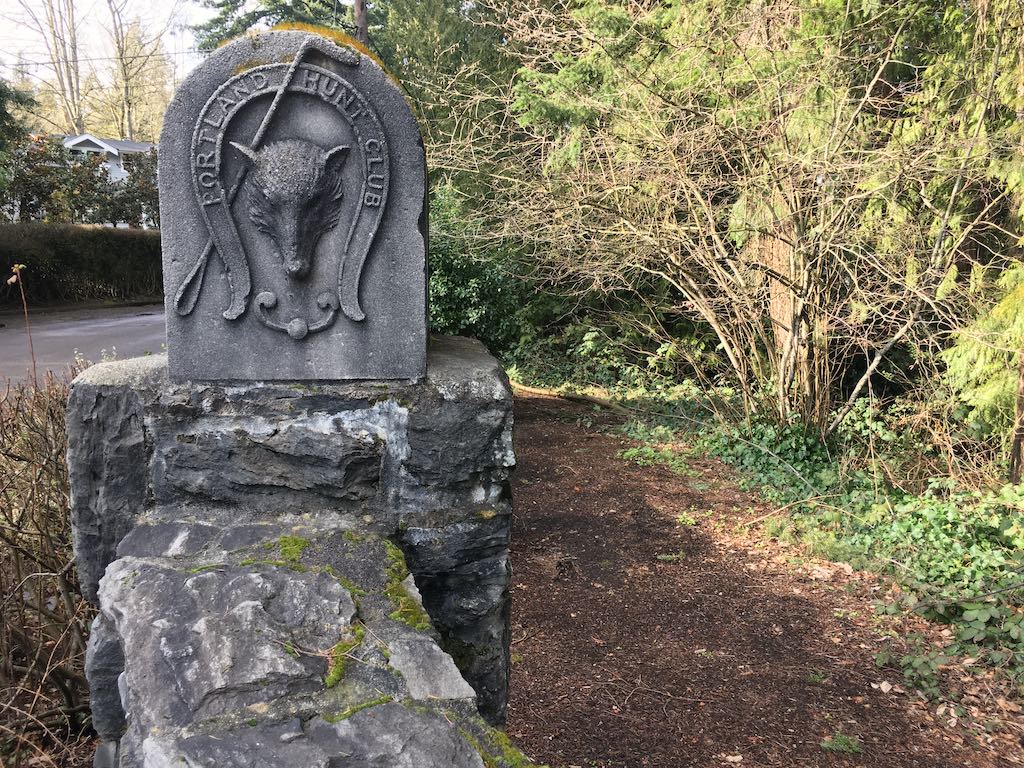 Wednesday, February 24, 2021
45.469344444444445, -122.74946666666666 google map

45.46919722222223, -122.74967222222222
The Hunt Club insignia is inscribed in one stone as you enter the Hunt Club area, and names of the original homeowners who occupied these homes is on the other.
- J. Freck - F. F. Bernard - F. A. Martin - A. M. Cronin - P. A. Gilmore - H. M. Kerron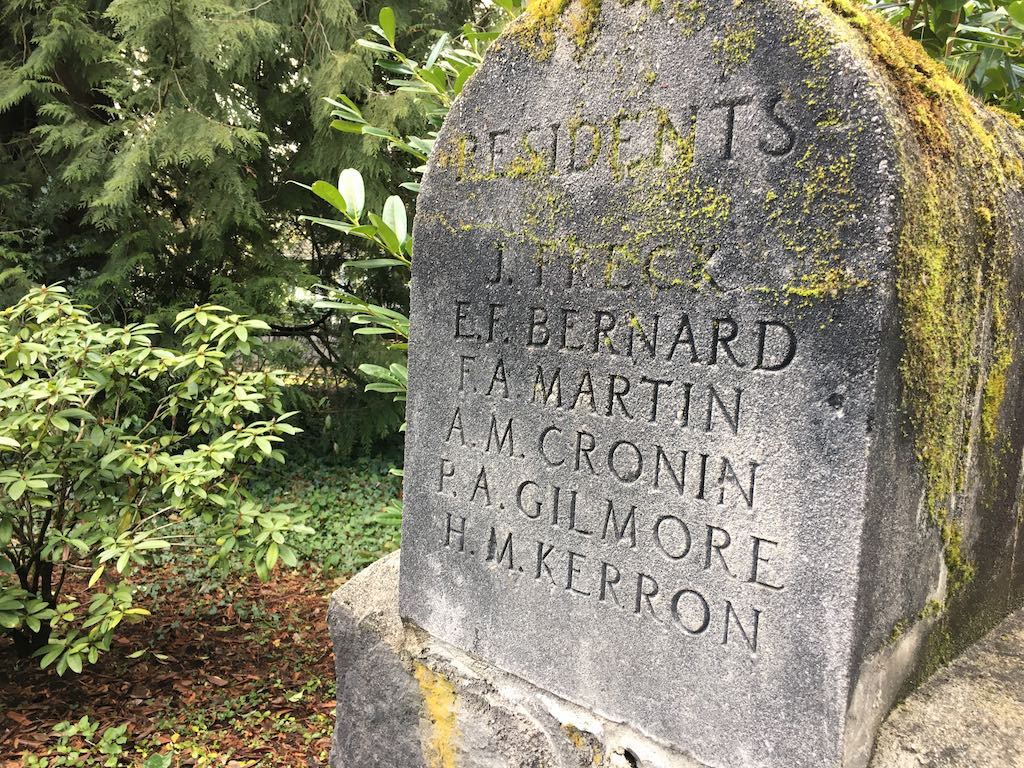 They bought property in Garden Home, built a clubhouse and track, and moved into quarters there in 1911. Some members built summer homes, and according to Andy Dignan, they were large, old square homes with big kitchens, large dining rooms and lots of bedrooms. She also said that even though none of the original owners or descendants lives in them now, the homes remain and all are occupied.