Arnold Creek heads east from here until it meets Tryon Creek at Taylors Ferry Road. Local TV KOIN investigates the missing bridge. video

twitter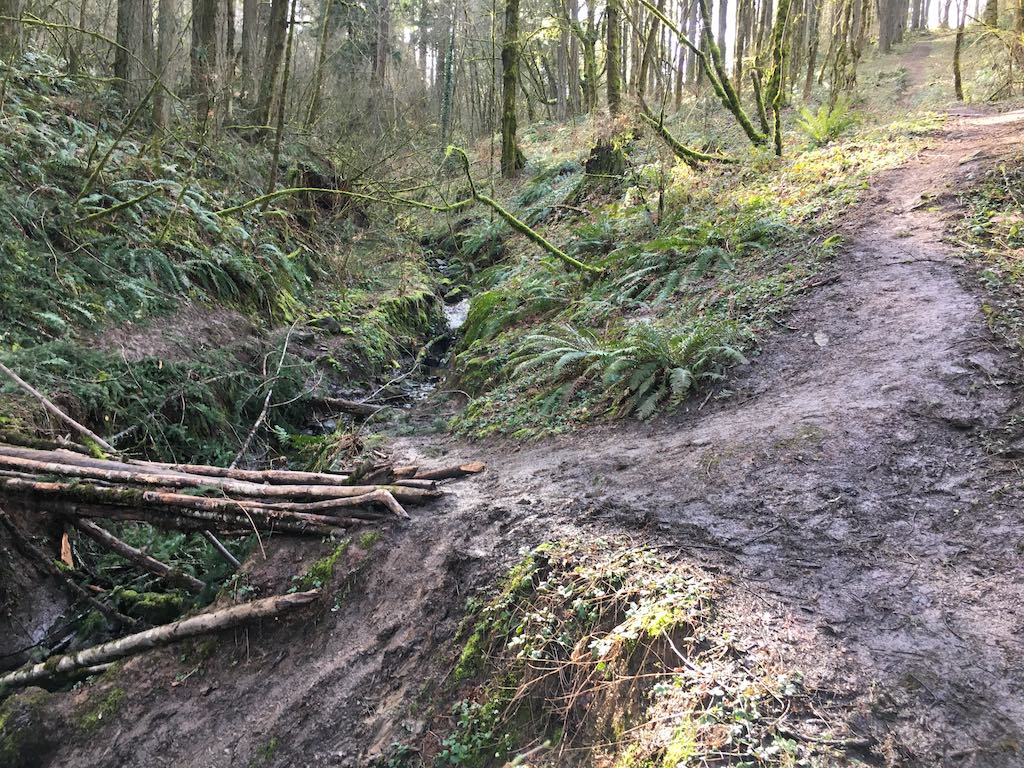 google map

45.4439257, -122.7189159 45.44396666666666, -122.72085555555556 45.4432953, -122.7218271 45.44256111111111, -122.71663611111111 45.44318055555555, -122.71593611111112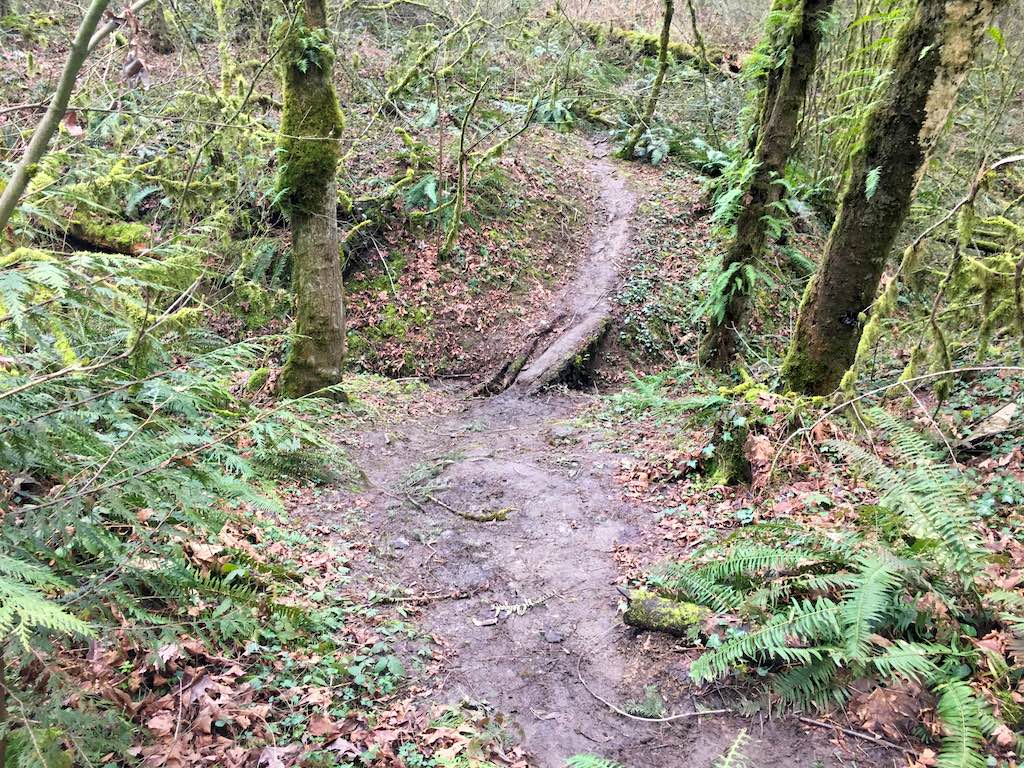 This descent to creekside was steep, long and fast. I chose not to cross this log with slippery shoes and found no other way out other than pushing my bike uphill.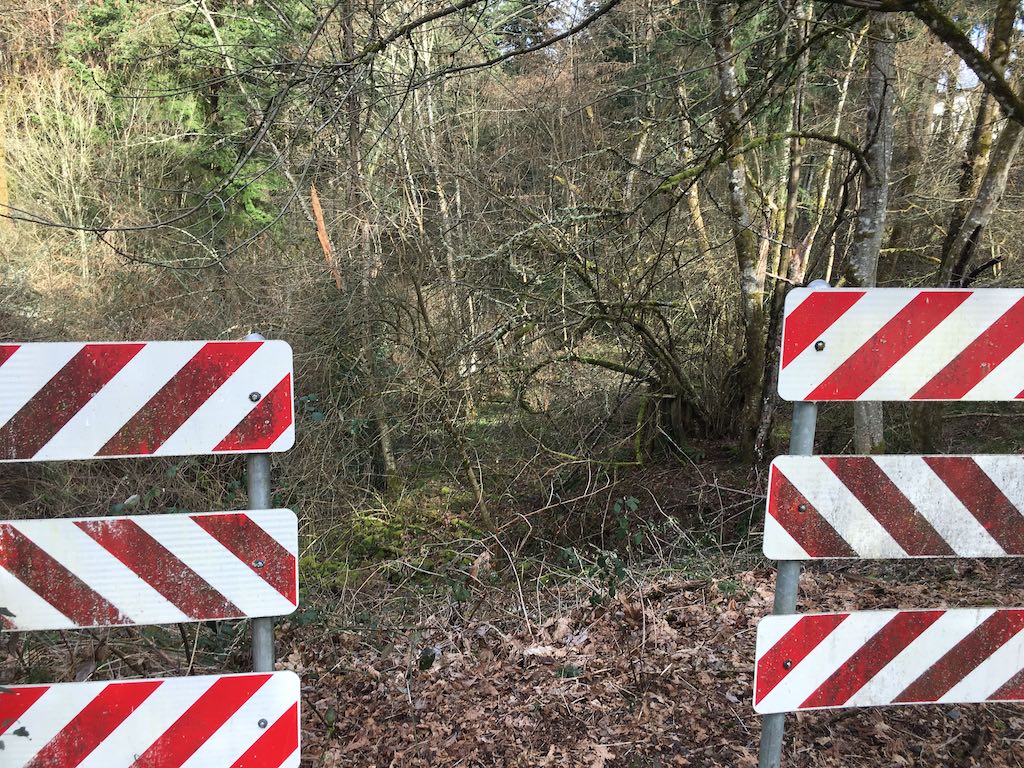 No way in from Buddington.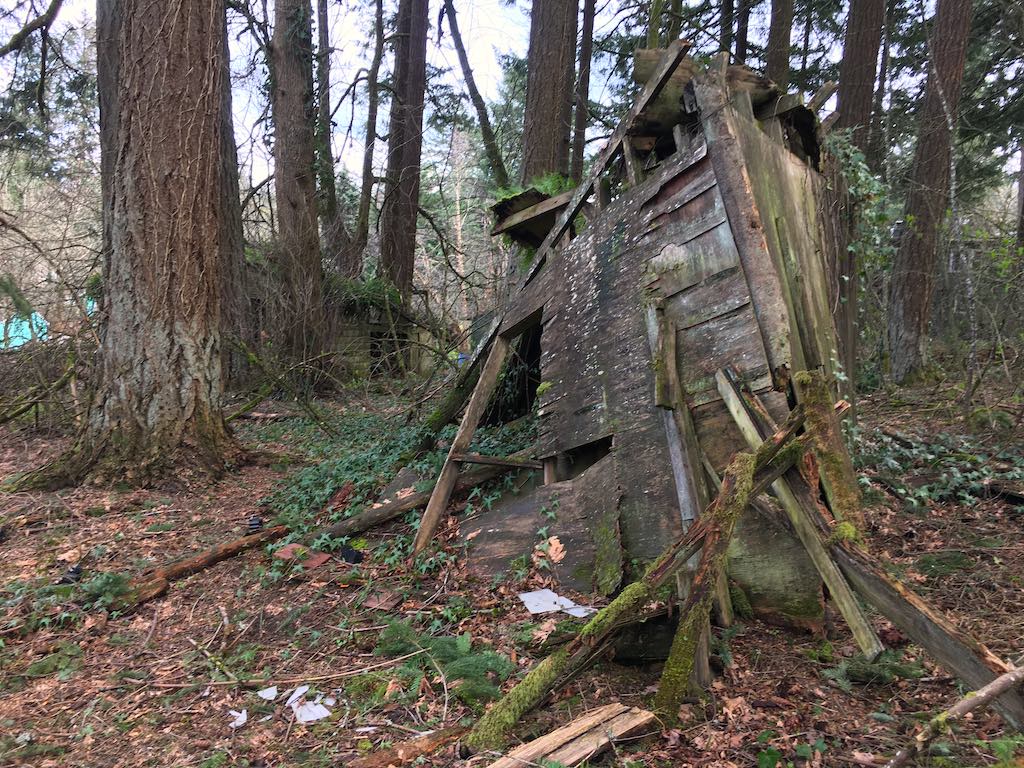 From this picnic table on Coronado Street I followed the south side trail east to this long abandoned property.