This trail system was my destination for today. I didn't get the no-bikes from scouting online. Today with sunshine bringing out the pedestrians meant it wasn't a good day to defy the rules.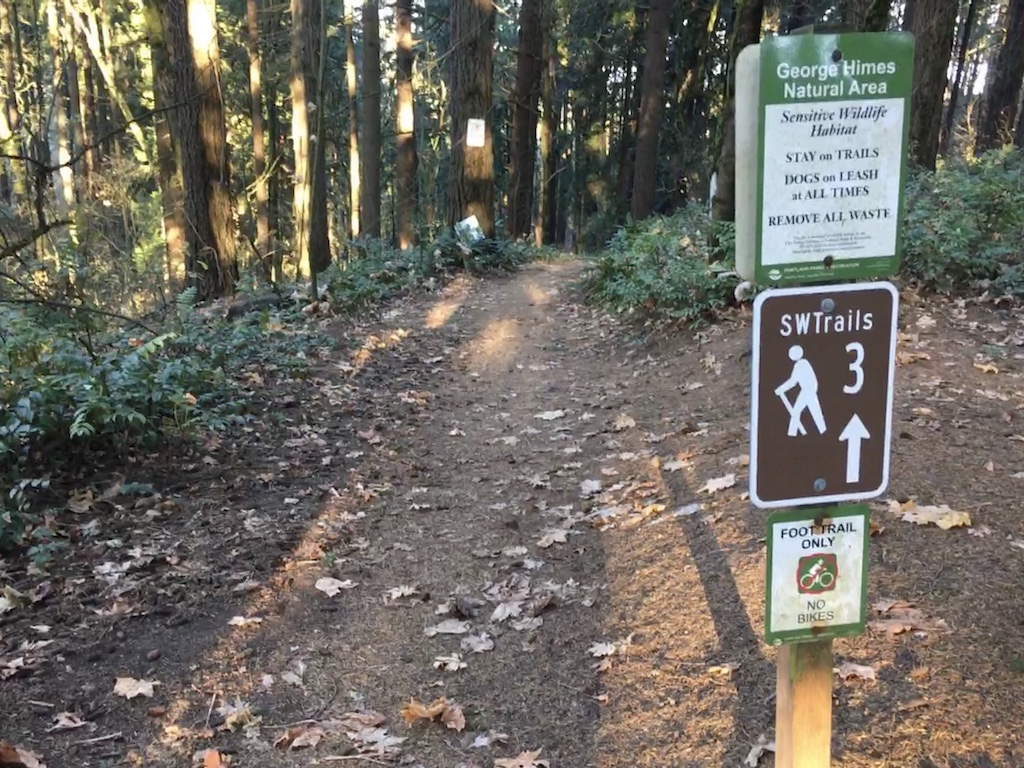 Saturday, December 5, 2020
google map

45.4773602, -122.6839131 45.4785713, -122.6825076 45.47915555555556, -122.68542500000001
Foottrail Only. No Bikes. So I lock my bike to a street sign on SW Nebraska Street and head out down into the park on foot.
I turn around when I spot this bridge down below me.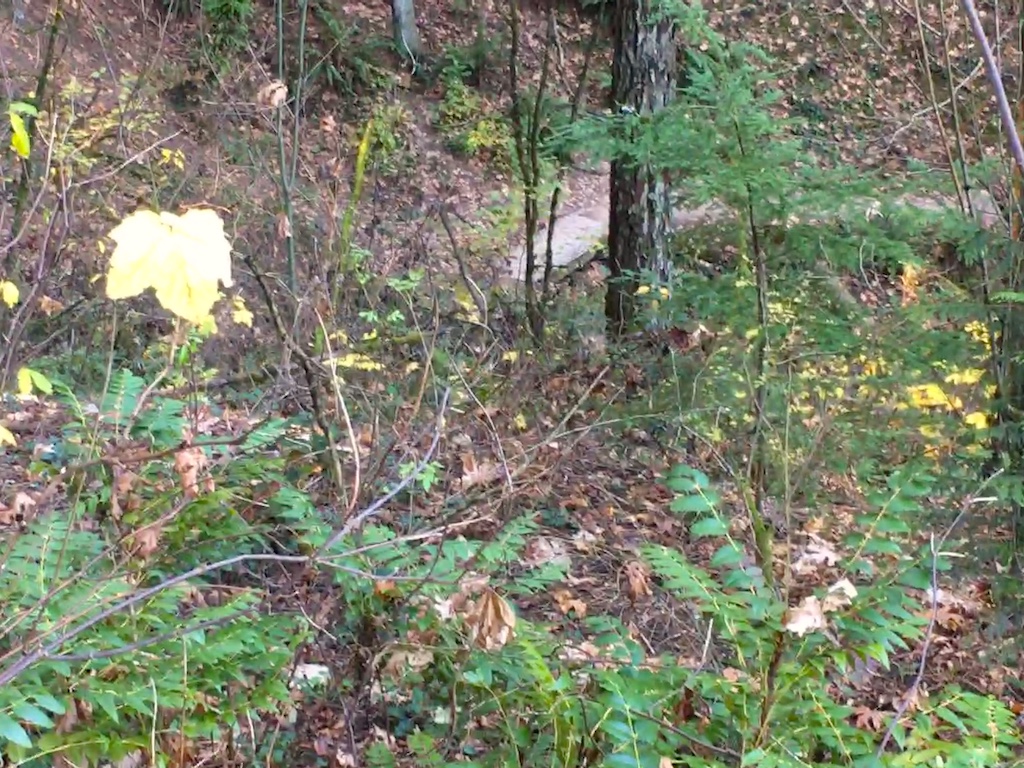 I continue on along Terwilliger with an eye on the trail below. This would be good on the bike except for five steps on the south end downhill going north.