Following a suggestion we carried out lunch for a picnic in the park on our midpoint travels from Seattle to Portland. Then I noticed the gravel trail on the far side of the lake.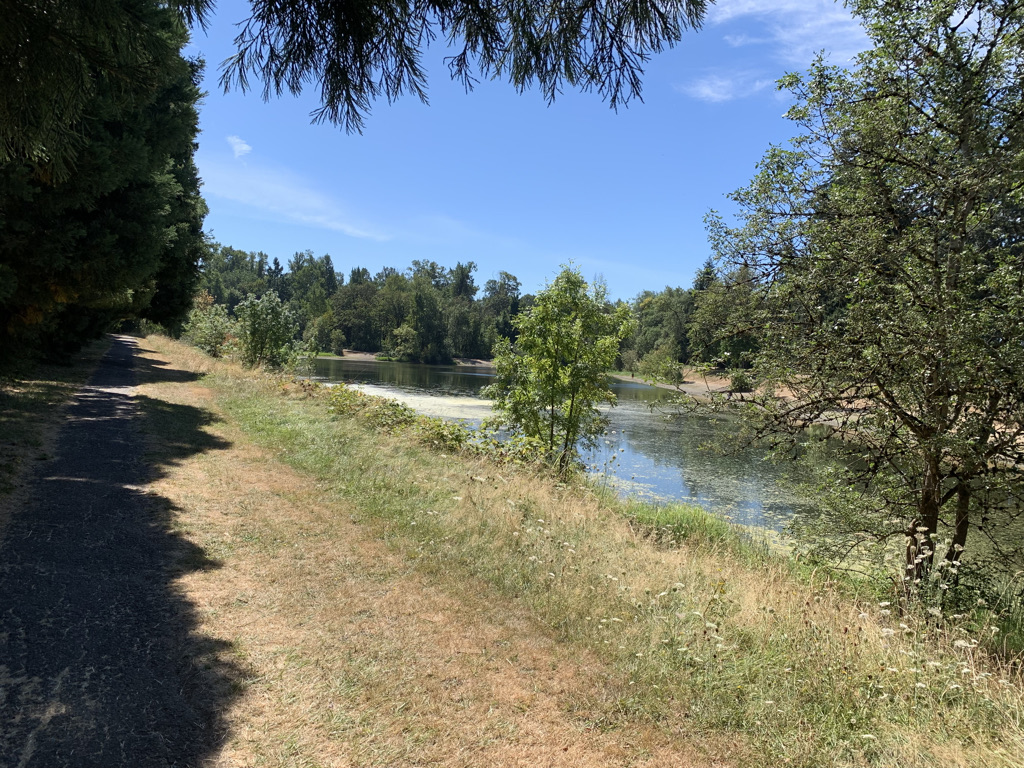 I could see that the trail went at least the length of the lake.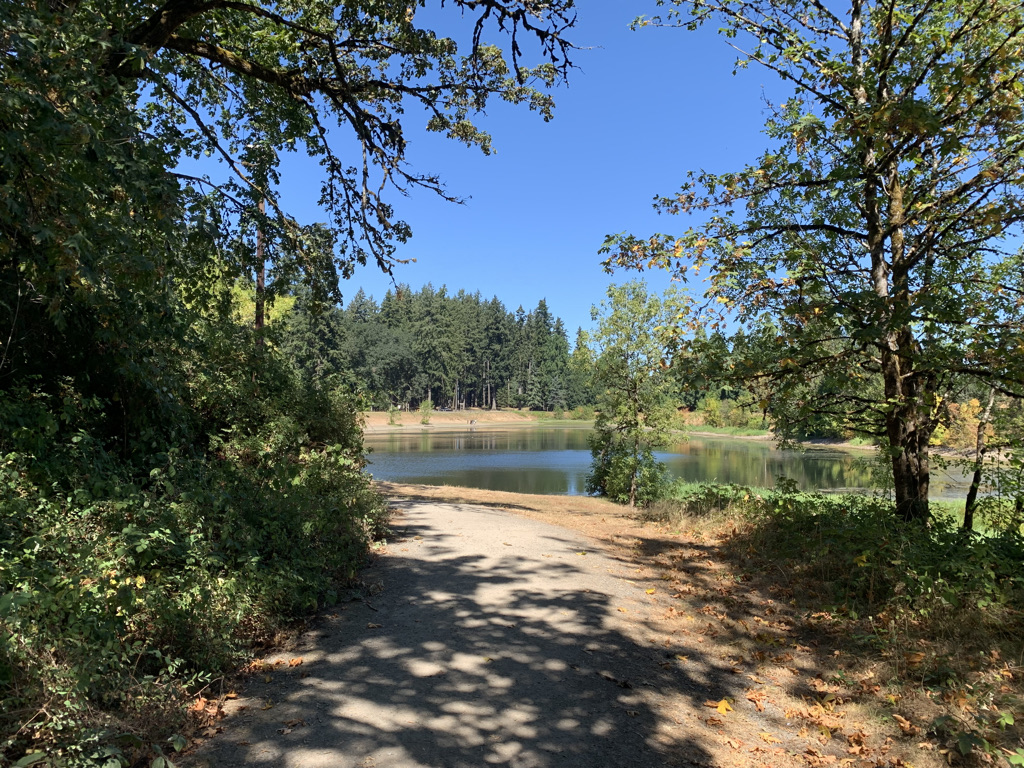 I look back at the lake before pressing on.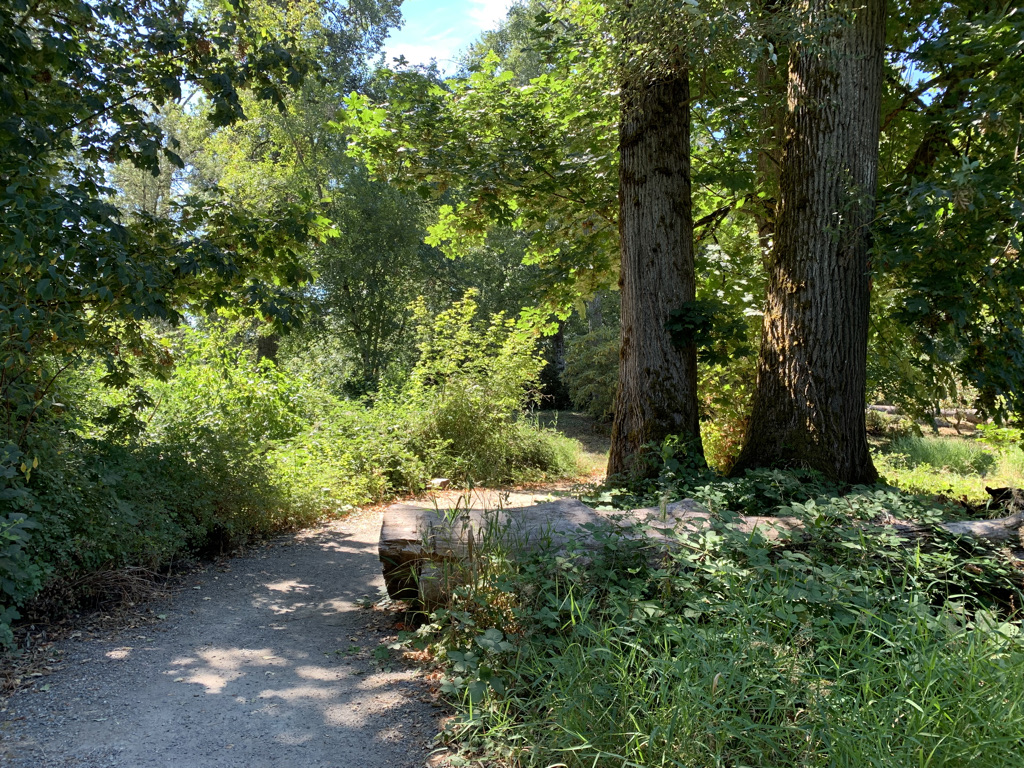 I have choices but this is the best trail going toward the river.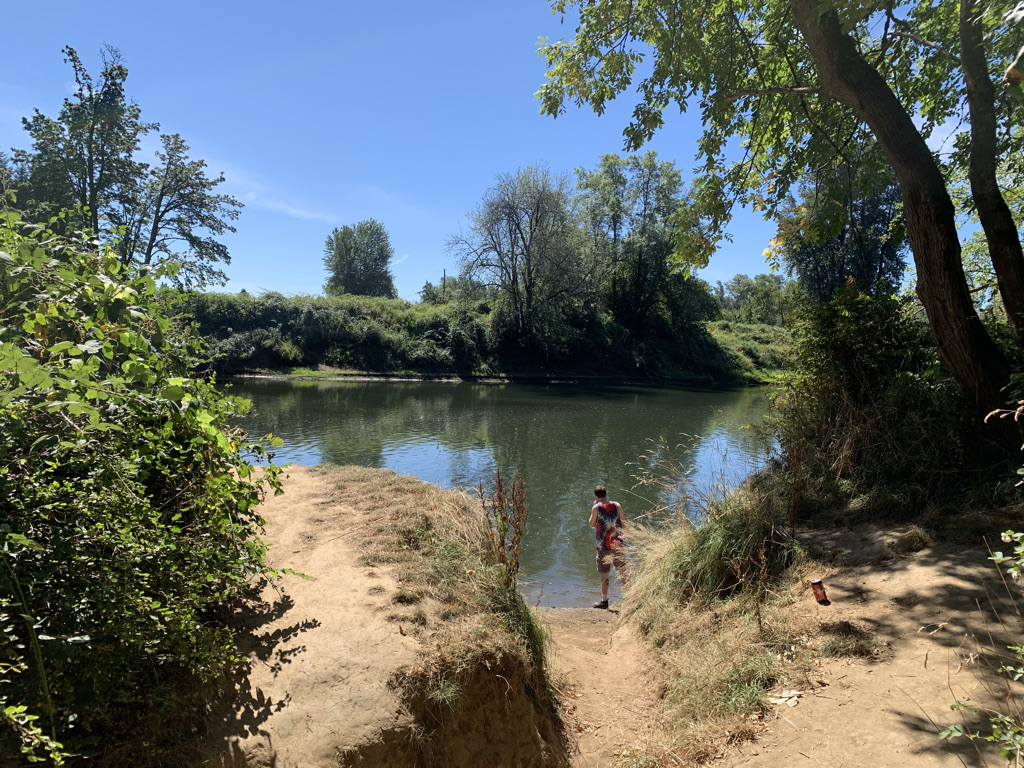 We meet the Chehalis River and a fisherman.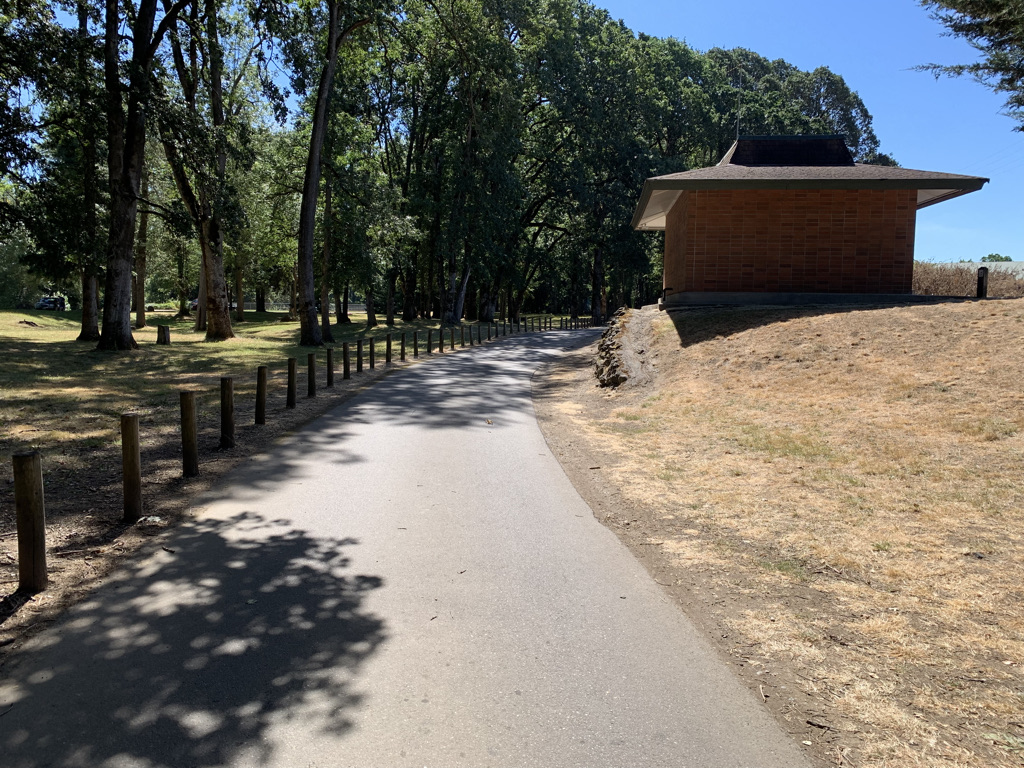 Looking back as I take the road back to our car.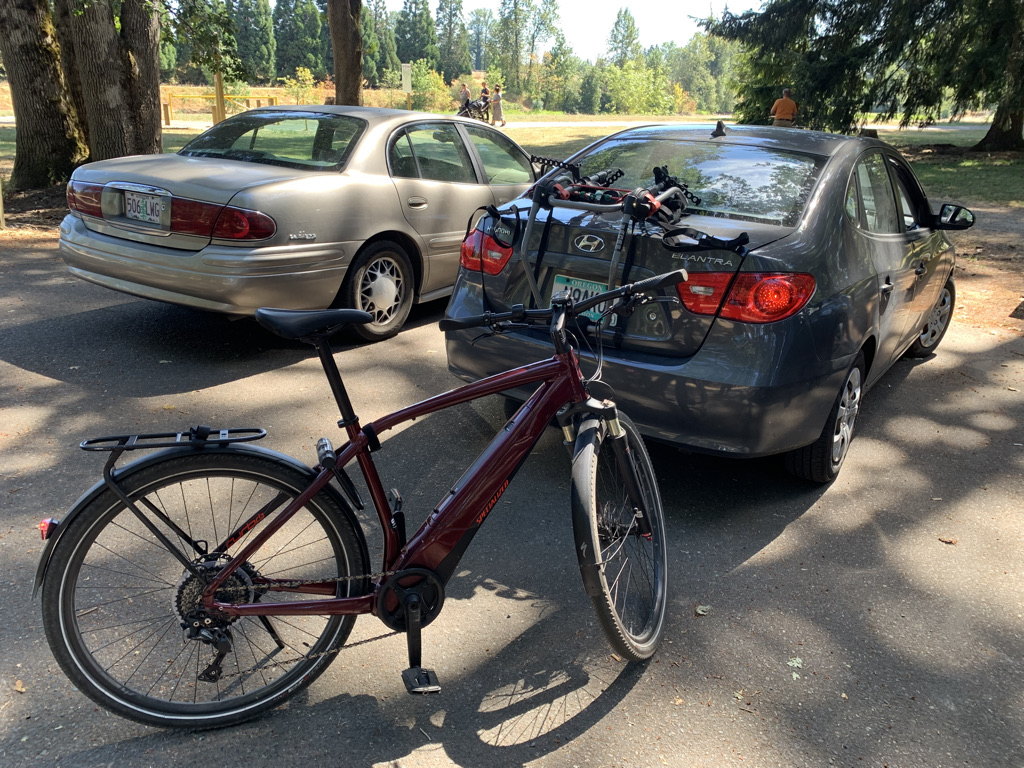 Time to load up and head on down the freeway.
After the Washington Indian War, Joseph Borst bought the blockhouse from the government for $500 and used it as a granary. Originally the blockhouse was located on the Chehalis River just beyond the mouth of the Skookumchuck River in front of the Borst House. In 1919 it was moved to Riverside Park and in 1922, to the present site in Fort Borst Park. fortwiki