The trail, south from SW Grant Avenue.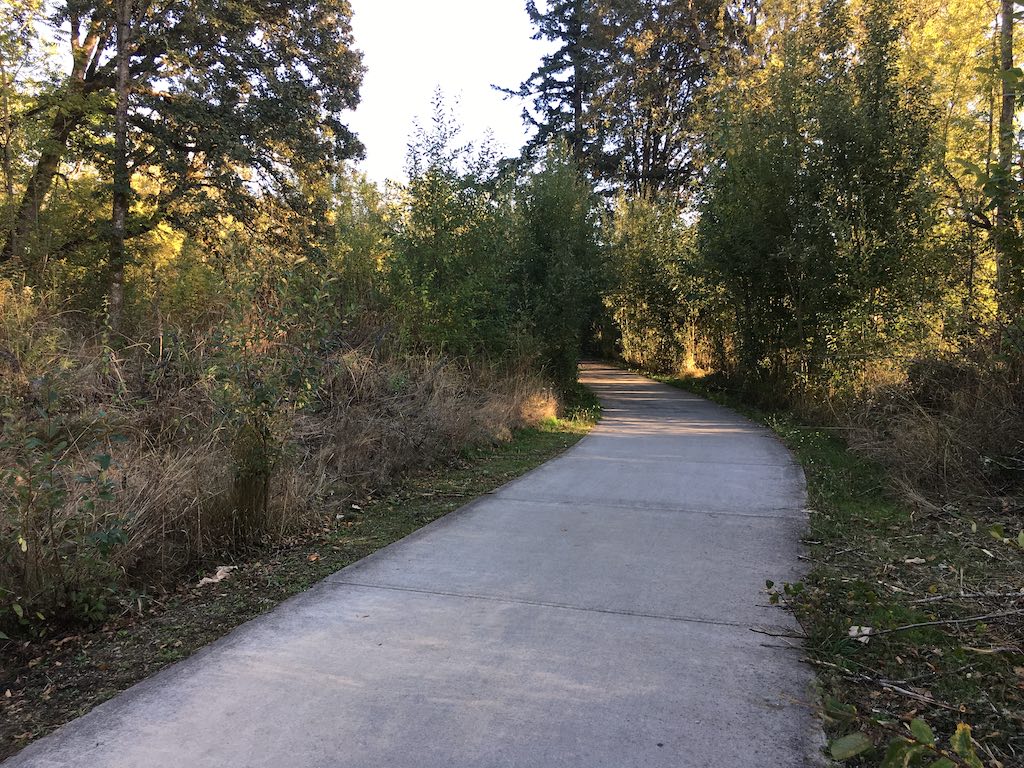 Saturday, October 3, 2020
45.43111666666666, -122.77650555555556 45.43078611111111, -122.7752388888889 45.429402777777774, -122.773925 google map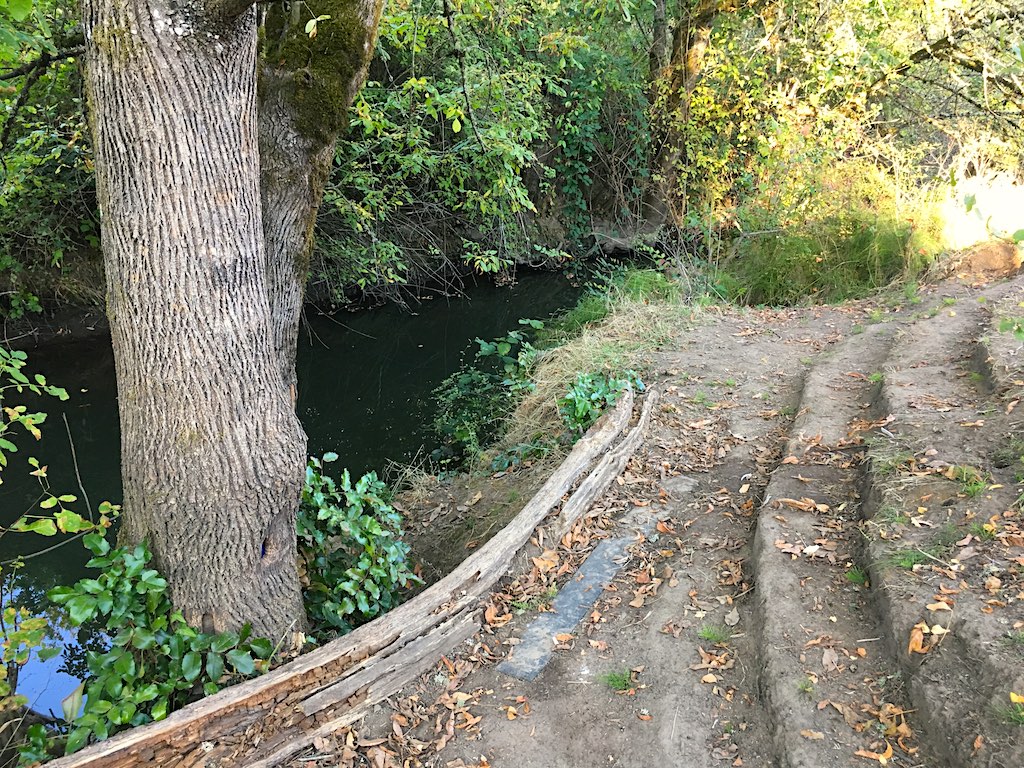 A dirt path leads off the trail to an established camp with five or six tent spots and a pleasant view of Fanno Creek.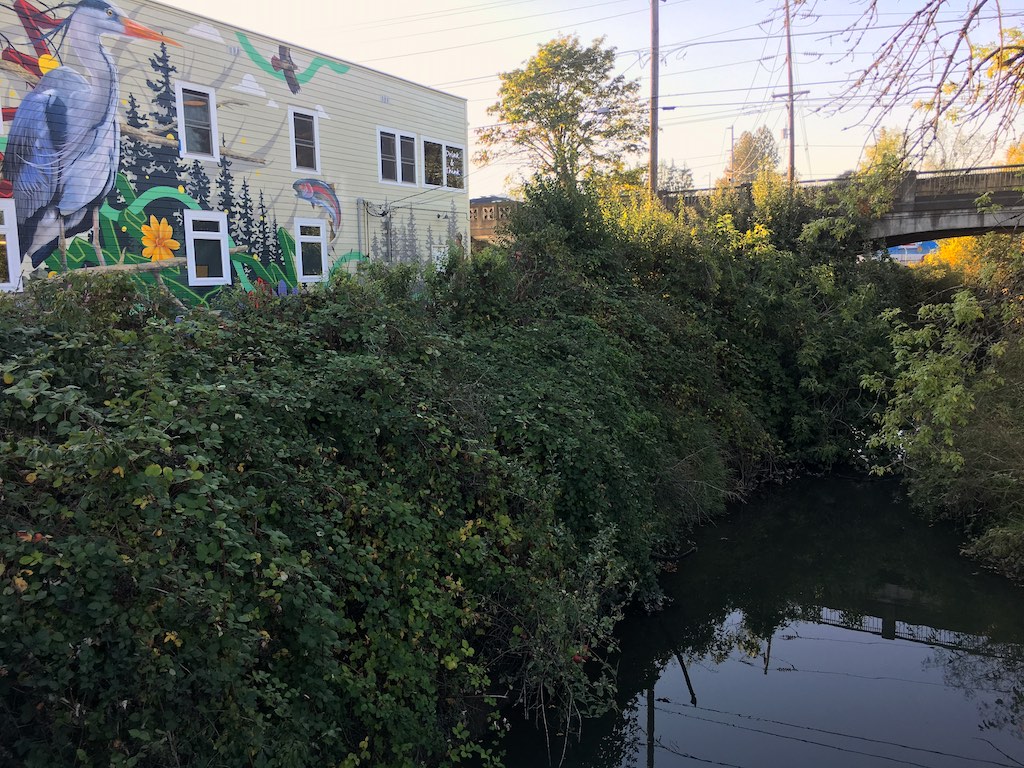 Fanno Creek looking north from Sw Main Street.