We followed an informal trail along the park's north property line and above the head of Custer Creek between us and the developed trails in the park.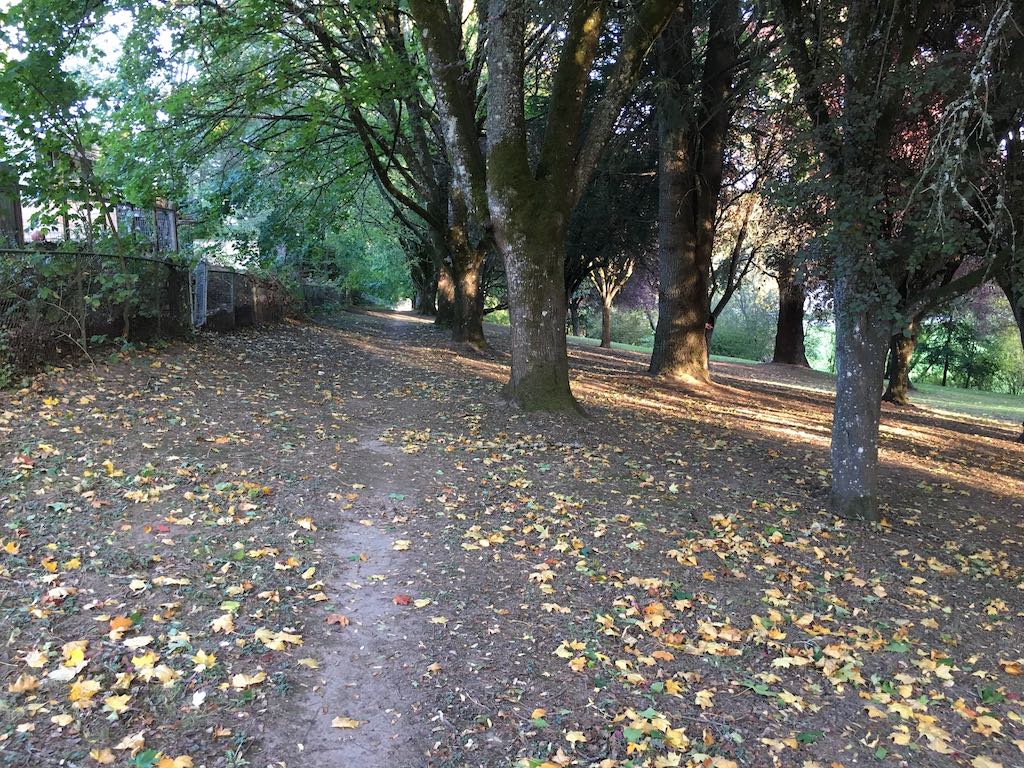 45.471408333333336, -122.70076666666667 google map

45.47137777777778, -122.69930277777779 45.471244444444444, -122.7015138888889 45.4696, -122.70075277777778
The short Custer Creek quickly joins Stephens Creek a few blocks away.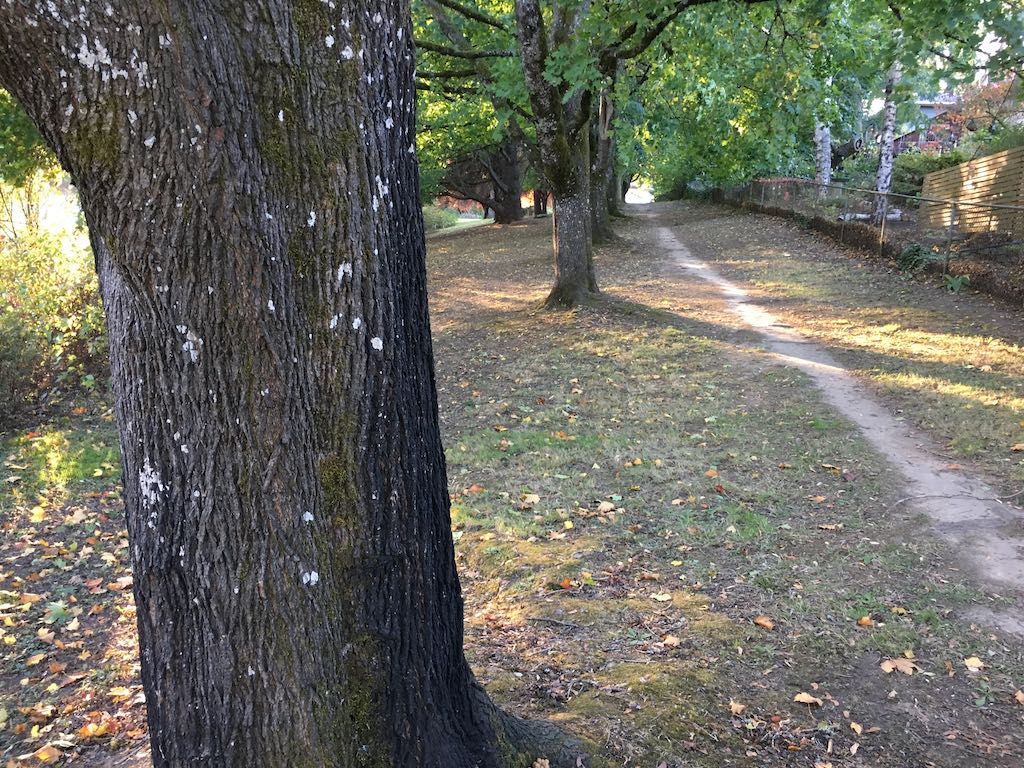 The following summer I returned entering the park at the northwest corner and following the southern boundary.