Creeks disrupt development and make room for parks which is where we find trails and bridges.
We make a page for a creek when we encounter it more than once or twice as we wander. We then focus our attention to additional access points we may have missed.
We focus on westside creeks: north of Tualatin, west of Willamette, south of Skyline.
Beaverton and Fanno Creeks dominate this area with one heading west, the other south.
See Oregon Water Resources Department. site

Oregon Explorer watershed and river viewer. site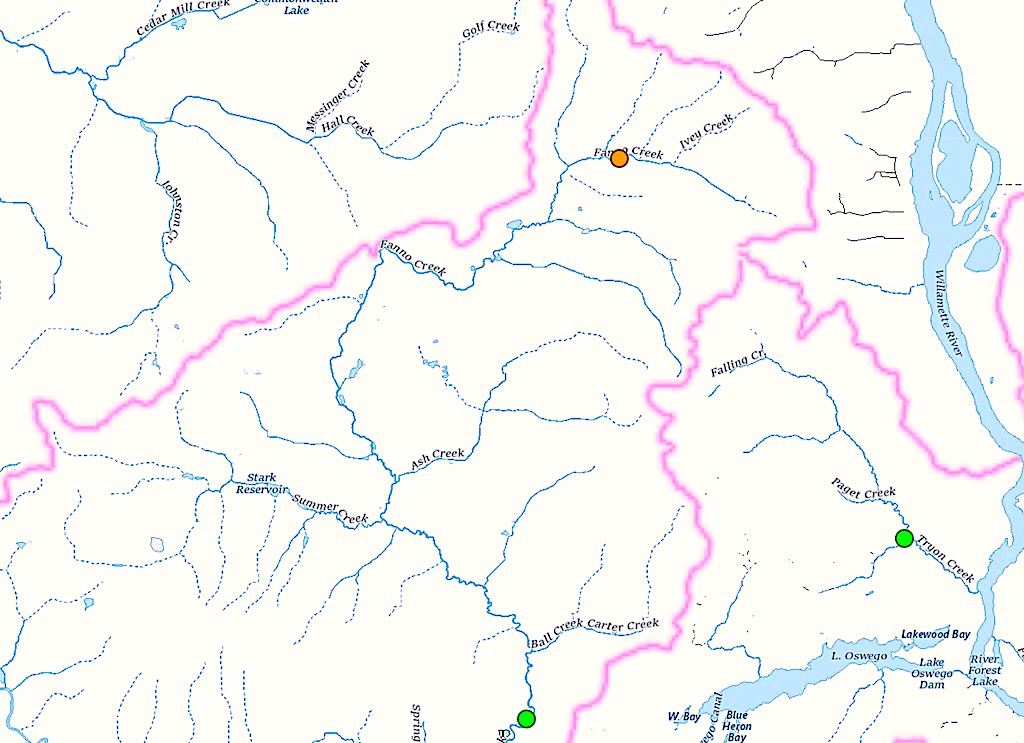 OVERLAY http://trails.ward.asia.wiki.org/assets/pages/pandemic-wandering/fanno-creek-watershed.jpg 45.4003109, -122.8674870 45.5128174, -122.6499923 BOUNDARY 45.5128174, -122.6499923 BOUNDARY 45.4003109, -122.8674870
10 foot contours of the Portland Metro area. databasin