I passed this Beaverton Creek branch while taking the familiar SW 5th Street east toward home. How is it that I never noticed this well groomed stretch of water before?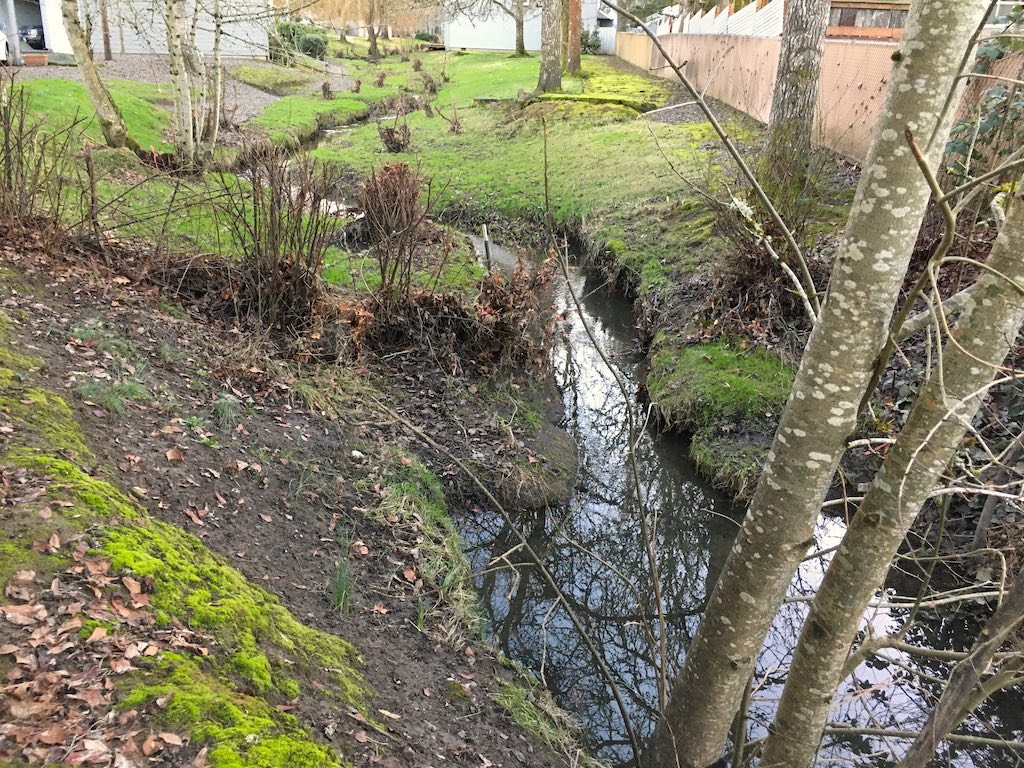 45.483555555555554, -122.81090555555555 google map

45.481925000000004, -122.8104861111111 45.47955, -122.81015833333333
I was so hurried to get this photo of the ducks that I forgot to get a shot of the bridge on which I was standing.