I'm off and on SW Trails #1 and #7. I follow the latter onto SW Lee Street and into the north end of the park.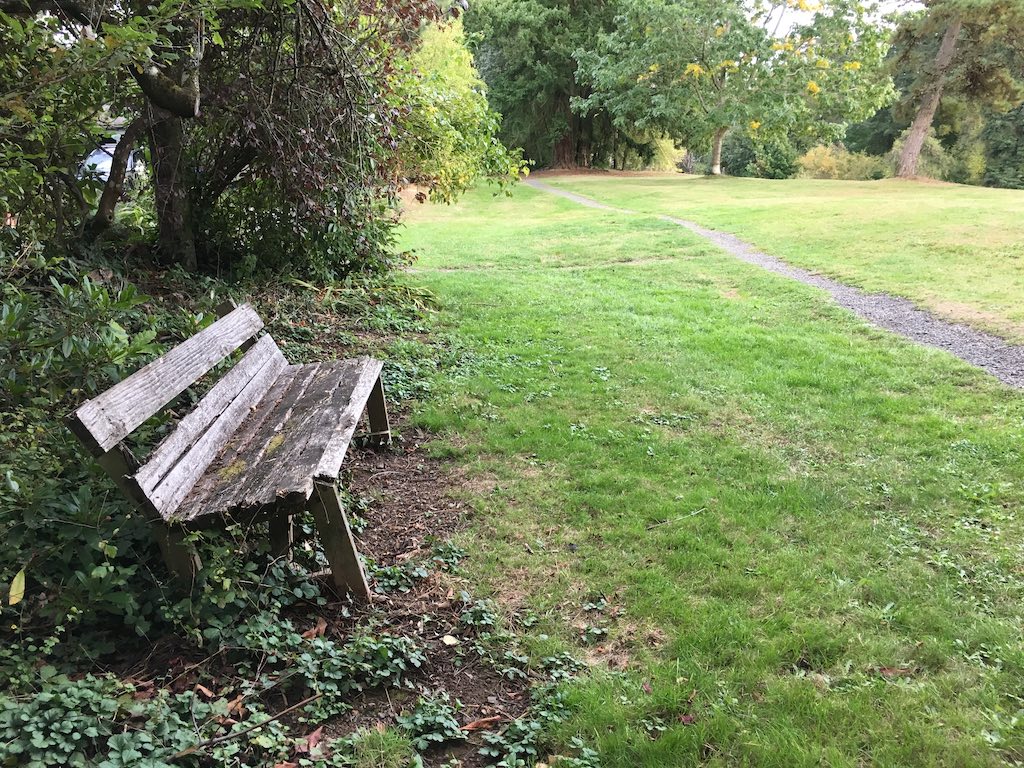 45.487091666666664, -122.71503333333334 google map

45.48659444444444, -122.71311944444444 45.48552222222222, -122.71470000000001
I had a nice view of this bridge over the upper end of the creek but gave it up for this sign having two Eagle Scouts of my own.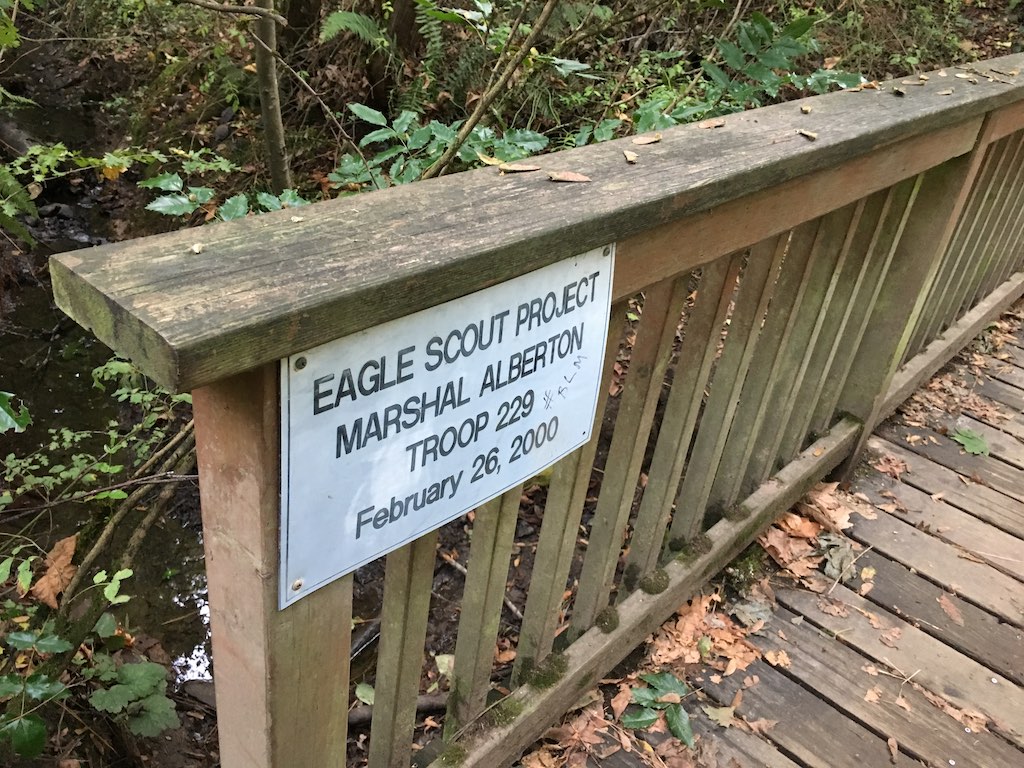 Restoration Creek narrows as it leaves the woods pretty much disappears at the south end of the park.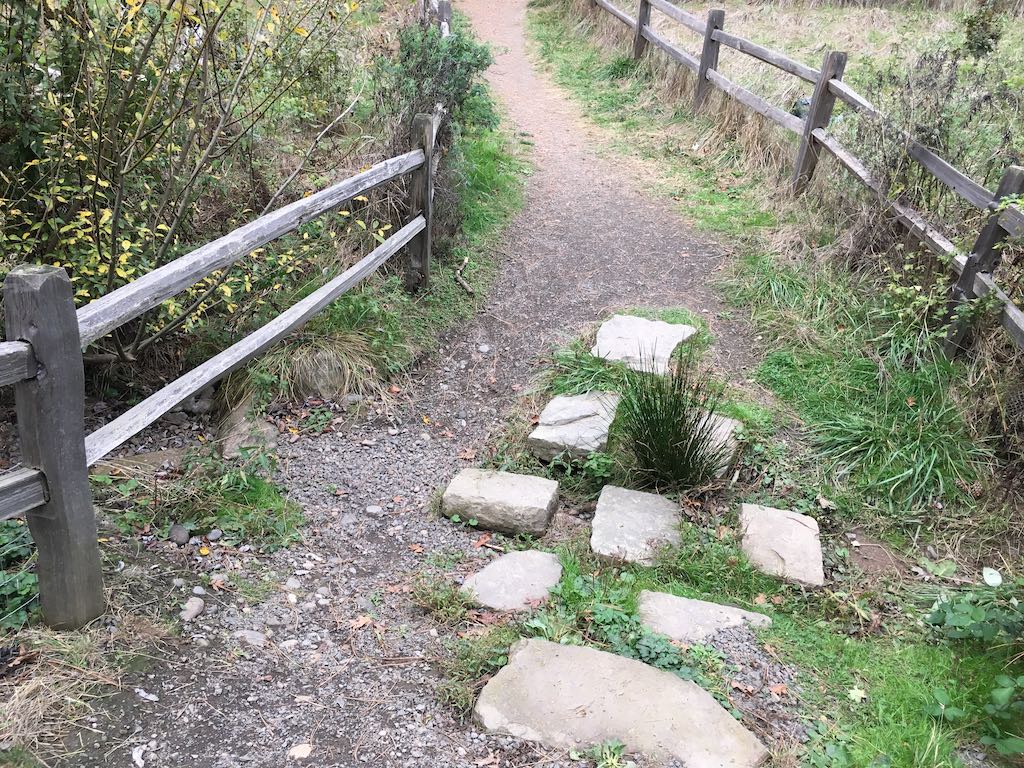 Park and footbridge history via Bridlemile Neighborhood Association. post

See Restoration Creek Daylighting at Albert Kelly Park. page